FITZGERALDS Presents
BLACK PARTRIDGE in SIDEBAR
Black Partridge
Show:

8:30 pm
Doors:

5:00 pm
FITZGERALDS SIDEBAR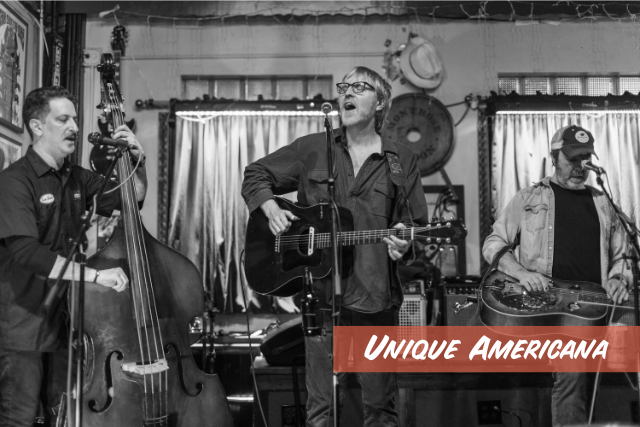 Additional Info
FITZGERALDS SIDEBAR PRESENTS:
BLACK PARTRIDGE seen HERE
FREE SHOW! Click "Book Now" to RSVP for guaranteed entry.

Three musicians came together to be Black Partridge organically, and basically by accident. A mutual adoration for acoustic music and genre stretching, it became clear at once that these three intuitive craftsmen were going to be making some special music. They have known each other for years, all centering their musicianship in the fertile creative ground that is 'The Heart of Roger's Park' in the northeast corner of Chicago.
Black Partridge gets intimate, honest, and traditional in the music they present, then they flip the night on its head, and the vibe becomes a party, pushing funky jams on 16 strings. These three enjoy sharing their original music as much as they enjoy playing the tunes you love.
At a time when 'Americana' has become a term to mean too many things, Black Partridge has recoined it to be "Unique Americana," as the sound is familiar yet one of a kind .
Enjoy dinner from BABYGOLD BARBECUE
***PARKING***
There is rather limited street parking in the area, we recommend arriving by rideshare, bicycle, or rickshaw.
Artists