FITZGERALDS Presents
A Patio Afternoon w/ THOMAS COMERFORD
Thomas Comerford
Show:

4:00 pm
Doors:

11:00 am
FITZGERALDS PATIO
FREE! RESERVATION AVAILABLE
All Ages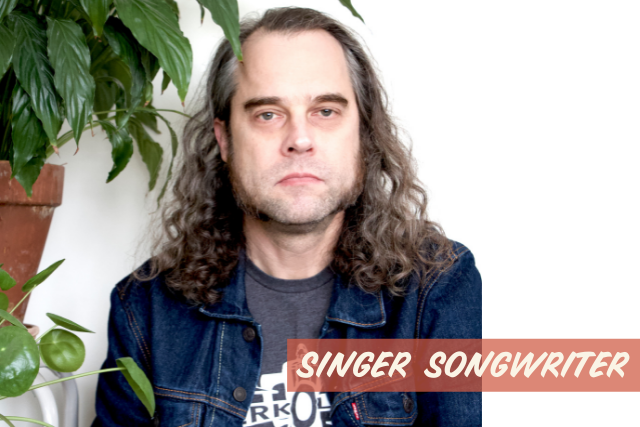 Additional Info
LIVE ON FITZGERALDS PATIO
THOMAS COMERFORD seen HERE
FREE SHOW! Click "Book Now" to reserve a table.
We always leave room for walk-ins so if you can't find a reservation,
don't sweat it, c'mon over!
Enjoy dinner from BABYGOLD BARBECUE

"Introverts is the stunning 4th album from the Chicago-based Thomas Comerford. It's mind-boggling in itself how Comerford has amassed such a wealth of players, creating nothing that sounds like your average piecemeal 'virtual' assemblage, and hats off to he and fellow multi-instrumentalist Robbie Hamilton for the production values alone, since they've created something comparable to Brendan O'Brien's mid-90s work. … Musically akin to pre-Yankee Hotel Foxtrot Wilco … Introverts is without a doubt a 'go back to' LP." -- Louis Wigget, Shindig! Magazine

"Comerford straddles the singer-songwriter era of the 1970s and the dusty, deadpan observations of psychedelic iconoclasts such as Bill Callahan ... amid all the album's expansive sounds, including the pretty lilt of Tom McGettrick's pedal steel guitar, the natural tremor in Comerford's voice makes him sound more apprehensive than confident. These beguiling country songs leave their doors open for you to poke around and find hidden interpretations that are inevitably right." -- Mark Guarino, Chicago Reader
"The vividness of Comerford's words establish him as an uncommonly astute exponent of the singer-songwriter tradition. Adding to this is distinctive inflection that at times recalls Bill Callahan and David Berman." -- Joseph Neff, Vinyl District
***PARKING***
There is rather limited street parking in the area, we recommend arriving by rideshare, bicycle, or rickshaw.
Artists