FITZGERALDS SIDEBAR Presents:
Wednesday Jazz in SIDEBAR: PAUL ABELLA'S QUESTIONABLE DECISIONS
Paul Abella's Questionable Decisions
Show:

9:00 pm
Doors:

5:00 pm
FITZGERALDS SIDEBAR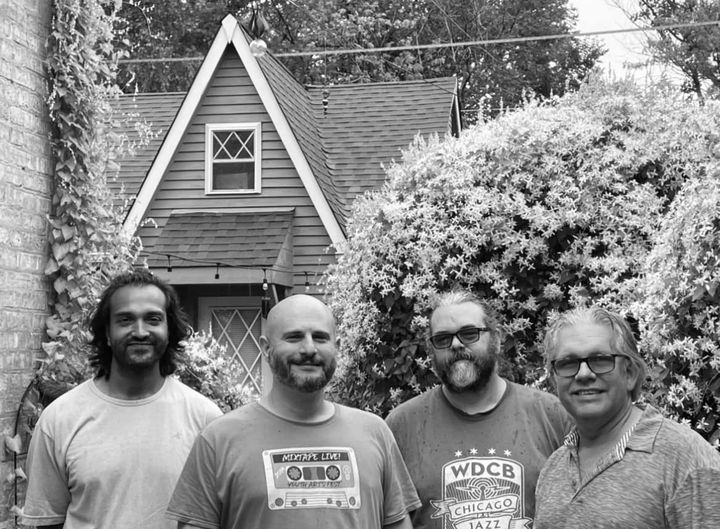 Additional Info
FITZGERALDS SIDEBAR PRESENTS
The Paul Abella seen HERE
Paul Abella's Questionable Decisions is an instrumental ensemble led by professional box sitter, Paul Abella.

They fuse Pop melodies, Jazz harmonies, Brazilian, Afro-Cuban and Funk rhythms, jammy improvisations with punk ferocity.
Look past the off-kilter instrumentation and the oddball setlists, and you'll see a band upholding a tradition of Jazz as subversive party music. Drawing inspiration from Eddie Harris, Medeski, Martin & Wood, The Bad Plus, and Lester Bowie, they sound like little else.
Or, as one friend once said, "someone's going to have to invent a whole new genre just to describe you guys."
FREE SHOW! Click "Book Now" to RSVP for guatanteed entry
Enjoy dinner from BABYGOLD BARBECUE (it's $5 Burger Night Every Wednesday!)
***PARKING***
There is rather limited street parking in the area, we recommend arriving by rideshare, bicycle, or rickshaw.
Artists
Paul Abella's Questionable Decisions