FITZGERALDS Presents
Country Brunch: THE LAWRENCE PETERS OUTFIT
The Lawrence Peters Outfit
Show:

1:30 pm
Doors:

11:00 am
FITZGERALDS NIGHTCLUB
FREE / RESERVATIONS AVAILABLE
All Ages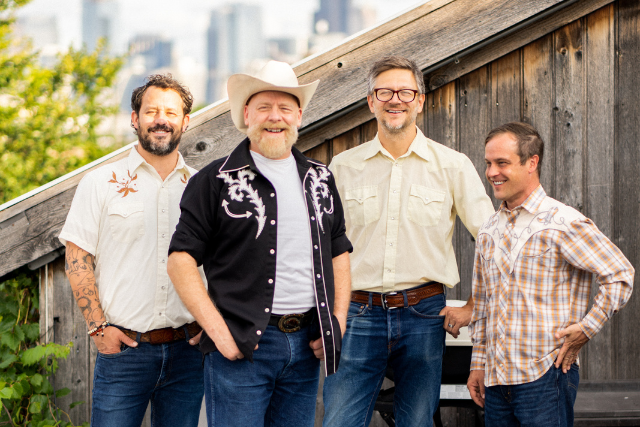 Additional Info
COUNTRY BRUNCH IN THE CLUB
featuring: THE LAWRENCE PETERS OUTFIT
FREE SHOW!
Enjoy BRUNCH from BABYGOLD BARBECUE
The Lawrence Peters Outfit play un-ruined country music, a term Lawrence coined to describe the band's original, deep-rooted, honky tonk sound. They were 2019 and 2018 Ameripolitan Award nominees, in the Best Honky Tonk Group category, and two time winners of the "Best Country And Western Entertainer" (Chicago Music Awards).
Best known for his lead vocal on "The Old Black Hen", for the watershed Songs: Ohia- Magnolia Electric Company album, Peters leads the "Outfit" through his own finely crafted originals, and cherry-picked classics. The band is a super-group of Chi-Town pickers, including Matt Gandurski on lead guitar, John Huber on rhythm guitar, and Josh Piet on upright bass.
Group.
He is an enthusiastic collector and curator of country records, many of which he spins on his radio show "Country, My Way", on Chicago's WLPN 105.5 FM, every Wednesday from 4 to 6pm, and at The Sportsman's Club, the first Wednesday of every month.

***PARKING***
There is rather limited street parking in the area, we recommend arriving by rideshare, bicycle, or rickshaw.
Artists
The Lawrence Peters Outfit