FITZGERALDS PRESENTS
Saturday Night in the SIDEBAR w/ UNCLE PIGEON
Uncle Pigeon
Show:

9:00 pm
Doors:

5:00 pm
FITZGERALDS SIDEBAR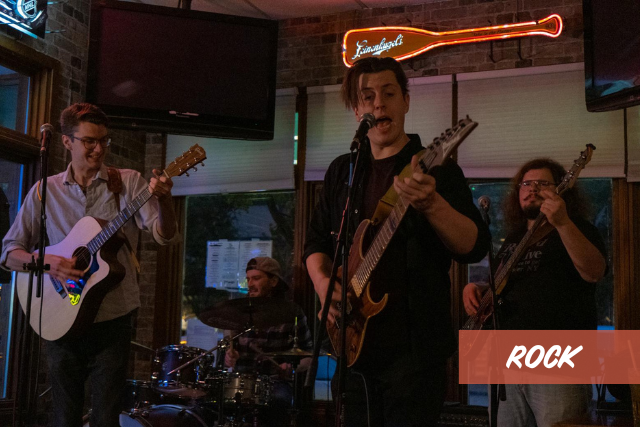 Additional Info
FITZGERALDS SIDEBAR PRESENTS:
UNCLE PIGEON seen HERE
FREE SHOW! Click "Book Now" to RSVP for guaranteed entry.
Uncle Pigeon is a Chicago-based quartet led by songwriters Joey Acopiado and Karl Kirkpatrick, featuring also the performances of Phin Gleber (drums) and Henry Carpender (bass/vocals/trombone).
Uncle Pigeon incorporates many exciting and musically lush influences from the late 20th century, such as the Allman Brothers Band, Steely Dan, ZZ Top, and the Atlanta Rhythm Section. But Pigeon has never been known to perform a loyal arrangement. When this quartet takes the stage, you'll find all of these classic tunes turned up loud and performed with the unique craftsmanship of a modern rock ensemble. Aside from their blues and southern rock roots — Pigeon features a style of original songwriting that nods its head, subtly, to 90s/2000s Alternative & Indie. Through all of their influences, Uncle Pigeon creates a bluesy pop fusion that is truly all their own.
Grab dinner before the show at BABYGOLD BARBECUE
***PARKING***
There is rather limited street parking in the area, we recommend arriving by rideshare, bicycle, or rickshaw.
Artists