FITZGERALDS Presents
IT'S A WONDERFUL LIFE Viewing Party: ON THREE SCREENS!!
Show:

7:00 pm
Doors:

5:00 pm
FitzGerald's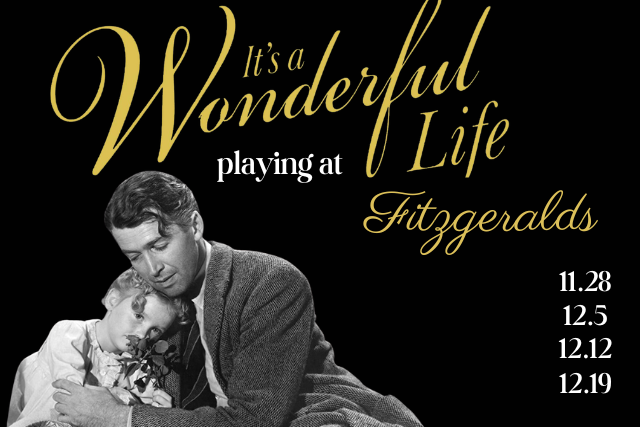 Additional Info
A beloved tradition continues! Join for a festive viewing of the Frank Capra classic complete with Christmas Cocktails, Holiday Fare, and post-show CAROLING, YES CAROLING!

This year we'll show the film on three screens each Monday evening: 11/28 - 12/19.
Choose between NIGHTCLUB, SIDEBAR, or HEATED TENT!

Click "Book Now" to make a table reservation, Choose your timeslot button carefully based on your preference between CLUB, SIDEBAR, or HEATED TENT

Doors open at 5pm, film starts at 7pm. Arrive early for a special menu from BABYGOLD BARBECUE!
Artists