FitzGerald's Presents:
Country Brunch on the Patio w/ KENT ROSE & THE REMEDIES
Kent Rose And The Remedies
Show:

11:30 am
Doors:

11:00 am
FITZGERALDS PATIO
FREE/ RESERVATIONS AVAILABLE
All Ages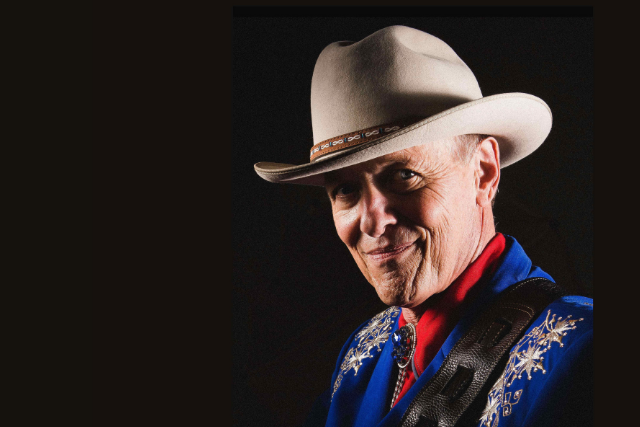 Additional Info
COUNTRY BRUNCH ON FITZGERALDS PATIO
featuring:
KENT ROSE & THE REMEDIES

If you wondered if the snappy-dressing country singer on that U.S. Cellular TV ad a few years back was for real, rest assured that Kent Rose is all that and more. He's a throwback to the guitar-toting country troubadours of yesteryear and at the same time a product of the rock and roll era, certainly the only performer of his kind in the greater Chicagoland area.
For the last decade, he's sub-billed himself as The Voice That Remembers. It's an apropos title, for Rose remembers plenty. "I wanted to convey the fact that I was not a kid, and that I was familiar with all the stuff that had happened before, and had kind of a historical approach without being an archivist, because I don't want to be one of these folk guys who has a lecture before every song," says Kent. "So I thought, 'The Voice That Remembers!'"
Rose's musical odyssey has twisted and turned through the folk era, Chicago's late '60s/early '70s rock scene, a short stint in teenaged country star Tanya Tucker's road band, a spot playing saxophone in a vintage soul combo, and a lengthy tenure crooning pop standards with a society orchestra. But he's best suited for where he's at right now: singing his own wonderfully crafted material as only he can, usually in a solo setting. "All of a sudden, it seemed to me that I had real-life experiences that were universal, and that other people had gone through as well," he says. "And that maybe I could write a song that would connect with somebody that I didn't know. So I just kept at it."

FREE SHOW! Click "Book Now" to reserve a table.
We always leave room for walk-ins so if you can't find a reservation,
don't sweat it, c'mon over!
Enjoy BRUNCH from BABYGOLD BARBECUE
***PARKING***
There is rather limited street parking in the area, we recommend arriving by rideshare, bicycle, or rickshaw.
Artists
Kent Rose And The Remedies