FitzGerald's Presents:
Hackensaw Boys play the Nightclub w/ guest Al Scorch
Hackensaw Boys
Al Scorch
Show:

8:30 pm
Doors:

7:30 pm
FITZGERALDS NIGHTCLUB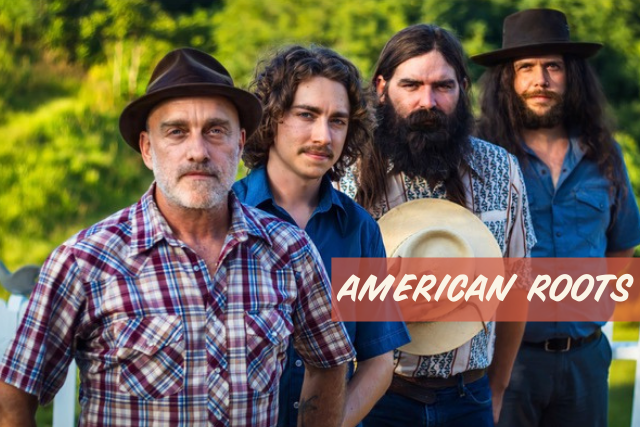 Additional Info
FITZGERALDS NIGHTCLUB PRESENTS:

Hackensaw Boys seen HERE
$20.00 General Admission

For the past 20 years, Hackensaw Boys have been a hard-touring force of nature in the American roots music world, bringing a punk ferocity to their stringband base and a powerful sensitivity to their ballad roots. Operating more as a collective than a band, Hackensaw Boys were around before the O Brother craze kickstarted Americana, back in the old alt-country days. With all this history, it shook up bandleader and lead singer David Sickmen when long-time band member Ferd Moyse let him know that he was leaving the band in 2018. Sickmen's a man who survived throat surgery to save his voice and endured any number of hardships over two decades on the road, but nothing hits harder than a crisis of faith for a man who's used his own indomitable will to push past every obstacle. "I realized as a 50-year-old man," Sickmen says, "I'm too far gone to stop. I've waited too long to have another career. I did a lot of soul searching, trying to figure out what Hackensaw Boys even is at this point with all the people that have come and gone through it." Sickmen realized Hackensaw Boys was more of an ethos, a mission statement to raise a little hell, encourage a more peaceful world, and bring the music back to its roots in a working-class American vernacular.

Opener Al Scorch

Al Scorch grew up in Chicago, with its storied history of corrupt power at the top and righteous fighters and big dreamers at the bottom. From the town that gave the world characters like Studs Terkel, Upton Sinclair, and the anarchists in Bughouse Square, Scorch adds his voice to the choir with the enthusiasm and charisma of a Maxwell Street preacher. He eyes the prize of that ever-elusive promised land that's worth scrapping for, wherever or whatever it may be. With a stentorian bullhorn of a voice, he exhorts, not with a holy book in his hand, but a banjo and guitar. He's a messenger and a conduit, a believer that a soul-stirring song will march you forward.


Grab dinner before the show in our dining room or on the patio at BABYGOLD BARBECUE
Or enjoy full service dining inside the club when doors open.
Artists