FITZGERALDS Presents
"The Interview Show" w/ Mark Bazer / Toronzo Cannon / Natalie Moore / Rex Huppke
the interview show
Show:

8:30 pm
Doors:

7:30 pm
FITZGERALDS NIGHTCLUB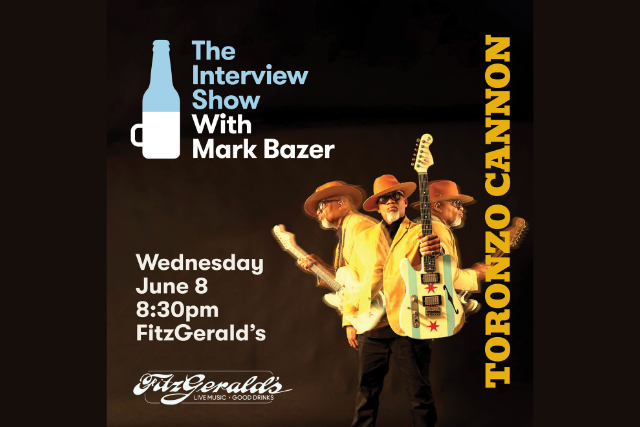 Additional Info
FITZGERALDS NIGHTCLUB PRESENTS:
The Interview Show + Toronzo Cannon.
Resvered Tables for Four, $20/seat
$15 General Admission
The Interview Show" is a long-running live talk show and WTTW program hosted by Mark Bazer.
Toronzo Cannon is one of Chicago's preeminent bluesmen whose most recent album for Alligator Records is "The Preacher, The Politician or The Pimp."
Together, they're unstoppable. OK, that's probably a bit much. But they are doing a joint FitzGerald's show! Here's how it's gonna work.
Mark is going to interview Toronzo about his music, his life and his love of "The Brady Bunch."
He's also going to interview:

— Rex Huppke, the very funny USA Today columnist (formerly of the Chicago Tribune)

— Natalie Moore, the multi-tool writer (playwright, nonfiction author, WBEZ reporter) whose new play is "The Billboard: A Play About Abortion"

And then Toronzo is going to take over, with a set of what the Chicago Tribune calls "deep, contemporary Chicago blues ... razor-sharp guitar and compelling, forceful singing."

Grab dinner before the show at BABYGOLD BARBECUE
Or enjoy full service dining inside the club when doors open.
Artists