FitzGerald's Presents
The Flat Five
Show:

7:00 pm
Doors:

5:00 pm
FitzGerald's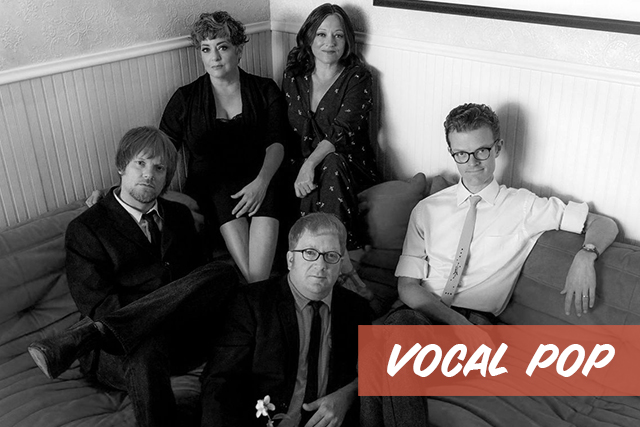 Additional Info
Scott Ligon was a wunderkind from Peoria who cut his teeth on blues and jazz and was hand-picked by Terry Adams to front the latest version of NRBQ. Kelly Hogan was a punk-rock torch singer with Atlanta's The Jody Grind, who made a name for herself in Chicago as a solo performer and versatile session singer with bands such as The Mekons and Tortoise. These two were thrown together for a last-minute gig and found that they had an immediate and effortless vocal blend. They began singing together regularly as a duo and soon added two Southside Chicago pals.
Nora O'Connor was famous for her laser beam harmonies with Andrew Bird and Iron & Wine and her fearless ability to master any new instrument she's handed; Casey McDonough (the real "Swiss Army Knife" of the band and a true ninja to those in the know) was tapped to share lead vocal duties with Brian Wilson on the 2017 Pet Sounds tour…with no rehearsals - oy! The final addition was ace drummer Alex Hall, a fixture at Chicago's fabled Green Mill jazz club with The Fat Babies, The Modern Sounds, and Hammond whiz Chris Foreman's combo.
But as soon as The Flat Five was formed, they were kept apart by their ongoing recording and touring obligations with the acts listed above, and other heavy-hitters like Mavis Staples, Jakob Dylan, Robbie Fulks, Alejandro Escovedo, The New Pornographers, and Linda Gail Lewis. The Flat Five even became locally famous for playing only once a year! But some kind of musical magnet-pull kept bringing these true friends together — until they were finally able to put out their debut album, and now in 2020, Another World.
So here's some lift. Some buoyancy. A little bit of hope. Things we need now more than ever. Come along for the ride. Let's go!
PATIO OPENS AT 5PM
MAKE A RESERVATION (CLICK HERE)

FITZGERALDS Patio is free & open to the Public. Please make a reservation to guarantee entry. For those of you who like to walk in on whim, never fear: reserved seating is limited so there's always room for our more spontaneous friends as well. Please bring a face covering; according to state guidelines you may remove your face covering while eating & drinking at your table, however we are asking that folks use it while speaking with our staff or moving through the property. Follow our Facebook page for more information.