FITZGERALDS Presents:
RALPH COVERT & THE BAD EXAMPLES with special guest McKinley James
Ralph Covert & The Bad Examples
McKinley James
Show:

8:30 pm
Doors:

7:30 pm
FITZGERALDS NIGHTCLUB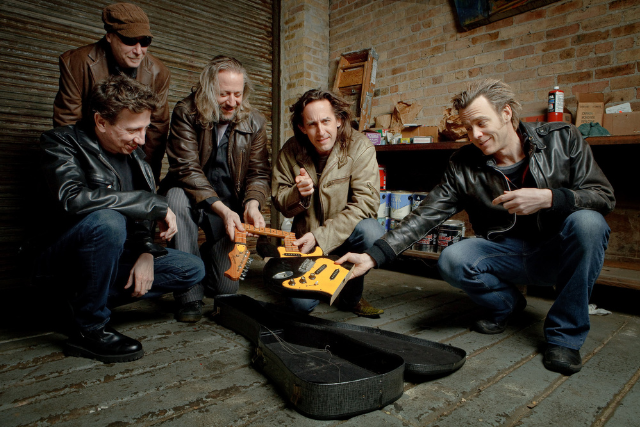 Additional Info
FITZGERALDS NIGHTCLUB PRESENTS:
RALPH COVERT & THE BAD EXAMPLES with special guest McKinley James
$20 General Admission / Reserved Tables Available
The Bad Examples have been a staple of the Chicago scene since their heyday in the early '90's, when their song Not Dead Yet was burning up the airwaves on Chicago's WXRT and on radio stations from coast to coast in America and across the ocean in Holland. They've toured from LA to New York to Amsterdam, and played shows with bands including Los Lobos, Squeeze, Del Amitri, Steppenwolf, Wilco, The Lemonheads, Golden Earring, and BB King. Their eight albums have been met with critical acclaim, and recent years have seen them active again, rocking crowds and recording new music.
The first thing you notice about
McKinley James
' extraordinary new EP
Still Standing By
is the serious mix of Motown soul and blues-based guitar playing. It doesn't sound like the type of "blues" you get from traditional purveyors of the genre, but instead from a guitarist who understands chord theory so well you could swear you're hearing a horn section sometimes. That's because he leads a duo, and while guitar stores reverberate with licks from ham-fisted modern bluesmen when they don't know shuffle from shinola, McKinley would walk into that guitar store, plug in, and summon the spirits of his own idols, nearly forgotten pioneers like Otis Rush and Johnny "Guitar" Watson.
Still Standing By
is his third EP, all of them fine listens, and here's the thing… McKinley is 19 years old. Already a veteran before he's old enough to drink.
Grab dinner before the show at BABYGOLD BARBECUE (link to restaurant website)
Or enjoy full service dining inside the club when doors open.
***PARKING***
There is rather limited street parking in the area, we recommend arriving by rideshare, bicycle, or rickshaw.
***AGE RESTRICTIONS***
21+, minors admitted with guardian
Artists
Ralph Covert & The Bad Examples