FITZGERALDS Presents:
Saturday Night w/ DEEOHGEE and special guest THE MINKS!
DeeOhGee
The Minks
Show:

8:30 pm
Doors:

7:30 pm
FITZGERALDS NIGHTCLUB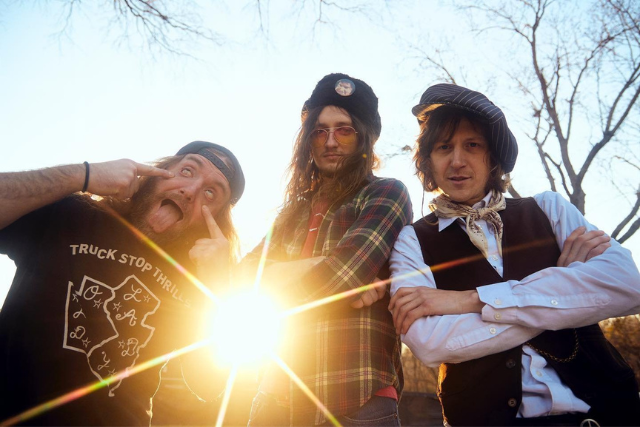 Additional Info
FITZGERALDS NIGHTCLUB PRESENTS:
Saturday Night w/ DEEOHGEE and special guest THE MINKS
$20 General Admission / Reserved Tables Available
DeeOhGee is the wild conglomeration of brothers who scrape their inspiration from the talents of American music. The beat, the groove, the melody, are the holy trinity that guide this band. With togetherness as the goal they travel, sing, give and gather for the betterment of their fellow man. The origins of American music are built from the exact same elements that make our modern music quicken our current pulses. This is where DeeOhGee has made their home, pulling from acoustic roots to amplified chaos, they encompass the human condition within their songs. Without fear of being multi-dimensional, Zack Murphy pushes his heavy beat and nuanced percussion to new grounds. Matthew Paige heaves his weight into riffs and dissonance that lands in a beautiful cadence. And Dylan Whitlow brilliantly lends his gift of bass virtuosity to the heat that melts it all together. With plans to collaborate and participate in the vast world of music for as long as life allows, the DeeOhGee contribution is one of honesty and free thinking feels cranked up for those ready for liberation.
The Minks are part of Nashville's psychedelic music scene, heavy on the rock and roll. We're talking low-down, all the way, purse-lipped, eyes-shut, head-whirling kind of groove. In 2015, on a search for creative community, Nikki Barber started the band based on the idea that "if you don't create, you'll combust". Just like a rock and roll circus, you never know what you're going to get, but you know it'll be good. The band's palpable sound has roots in every music fan's top ten—from Lou to Patti to Creedence to Hank - but blends them into something totally original and current. Mixed with raw, jangly instrumentation and soulful saccharine vocals, it's as much a throwback as it is an answer to the often overlooked underbelly of Nashville's rock and roll scene. Look for them, on tour forever, spreading the gospel of letting your hair down and having a good time.
Grab dinner before the show at BABYGOLD BARBECUE (link to restaurant website)
Or enjoy full service dining inside the club when doors open.
***PARKING***
There is rather limited street parking in the area, we recommend arriving by rideshare, bicycle, or rickshaw.
***AGE RESTRICTIONS***
21+, minors admitted with guardian
Artists