FITZGERALDS Presents:
THE IGUANAS Return to FITZGERALDS!
The Iguanas
Show:

8:30 pm
Doors:

7:30 pm
FITZGERALDS NIGHTCLUB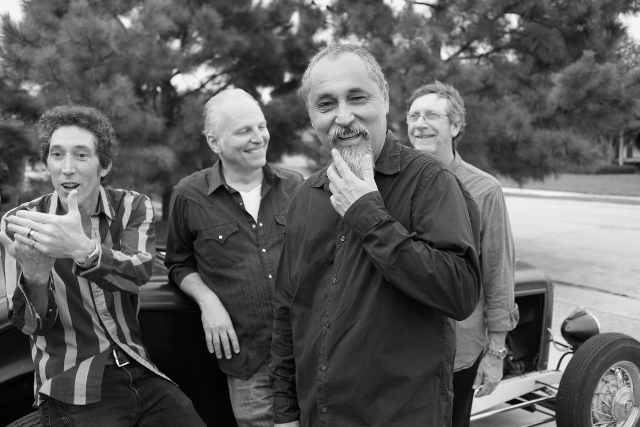 Additional Info
FITZGERALDS NIGHTCLUB PRESENTS:
THE IGUANAS seen HERE
$25 General Admission / Reserved Tables Available

A fixture of the New Orleans music scene for over two decades, THE IGUANAS' music is an infectious mix of America's musical heritage - Tejano and Conjunto sounds from the Texas/Mexico border region, as best exemplified by the accordion and bajo sexto, the American South's Blues, Jazz and New Orleans R&B, and the fiery passion of the music of the Caribbean and Mexico. Taking their cues from all of these influences and then some, The Iguanas redefine the notion of Americana, crossing cultures, styles, eras... and even languages. It's as if Rue Bourbon, Muscle Shoals and Plaza de Mexico were all within earshot of each other and The Iguanas were the musical conduit between them. It is not surpising then that the members of The Iguanas have (collectively or individually) played or recorded with everyone from Charlie Rich, Alex Chilton, and Willy DeVille to Emylou Harris, Allen Tousaint, and Pretty Lights.
Grab dinner before the show at BABYGOLD BARBECUE
Or enjoy full service dining inside the club when doors open.
***PARKING***
There is rather limited street parking in the area, we recommend arriving by rideshare, bicycle, or rickshaw.
***AGE RESTRICTIONS***
21+, minors admitted with guardian
Artists