FITZGEALDS Presents:
DALLAS UGLY w/ special guest BRANDON REISDORF
DALLAS UGLY
Brandon Reisdorf
Show:

7:00 pm
Doors:

6:00 pm
FITZGERALDS NIGHTCLUB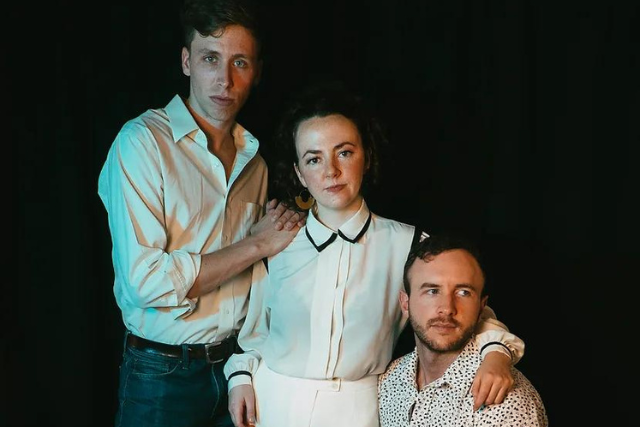 Additional Info
FITZGERALDS NIGHTCLUB PRESENTS:
DALLAS UGLY seen HERE
w/ Special Guest BRANDON REISDORF

$15 General Admission
The music of Dallas Ugly shimmers with an iridescent nostalgia. Built on a foundation of mellow interchanges of electric guitar and pedal steel, the rhythm and flow evoke an old-school country version of lofi hip hop radio. But combined with soaring fiddle and heartfelt vocals, it becomes something wholly new – a sound as unique as it is dreamy.

____________________

As a violinist, guitarist, composer, songwriter, and educator, Brandon Reisdorf is at home with numerous musical genres and styles. Brandon picked up the violin in 1999, and the guitar a year later. Playing in various ensembles and orchestras growing up exposed him to a wide variety of music, which has provided opportunities to perform hundreds of concerts across the United States and Europe

In recent years, he has increasingly focused on songwriting, wiith dozens of songs in his catalog, and many more in the works at any given time. Brandon's experience with Music Compositon and Philosophy helps him to craft well-structured songs with meaningful lyrics and tasteful melodies and harmonies.


Grab dinner before the show at BABYGOLD BARBECUE
Or enjoy full service dining inside the club when doors open.
***PARKING***
There is rather limited street parking in the area, we recommend arriving by rideshare, bicycle, or rickshaw.
Artists