Winter Family Fun w/ LITTLE MISS ANN!
Little Miss Ann
Show:

10:00 am
Doors:

10:00 am
FITZGERALDS NIGHTCLUB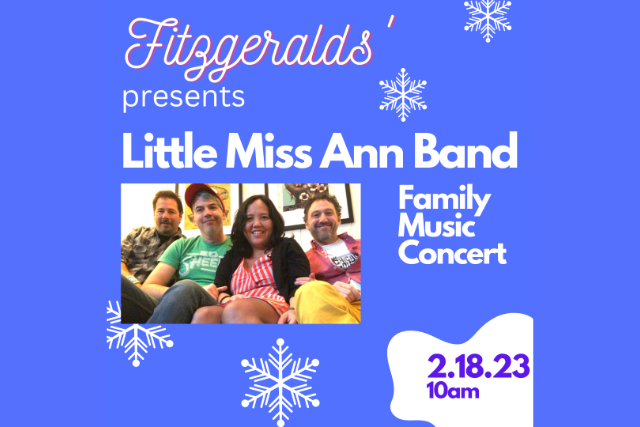 Additional Info
FAMILY FUN at FITZGERALDS
LITTLE MISS ANN seen HERE
1 TICKET PER FAMILY

BABYGOLD BRUNCH will be available in THE CLUB!
Little Miss Ann (Ann Torralba) is a nationally touring, kids musician who has made 6 family music albums including her latest award-winning album "28 Days" which she recorded during the quarantine at home. She is also a former Chicago Public School teacher, a mom, an instructor at the Old Town School of Folk Music, an activist and a first generation Filipina American. The Little Miss Ann Band has played everywhere from Lollapalooza kids stage, SXSW, Pilgrimmage Festival in Nashville and more! For their first public kids music concert together in over a year, the Little Miss Ann Band will be performing a energetic, interactive, down-to-earth family music concert that will get the kids clapping, singing, dancing, and jumping along!
Artists