FITZGERALDS PRESENTS
NATALIE & THE TUXEDO TWO in the SIDEBAR
Natalie Landini
Show:

7:00 pm
Doors:

5:00 pm
FITZGERALDS SIDEBAR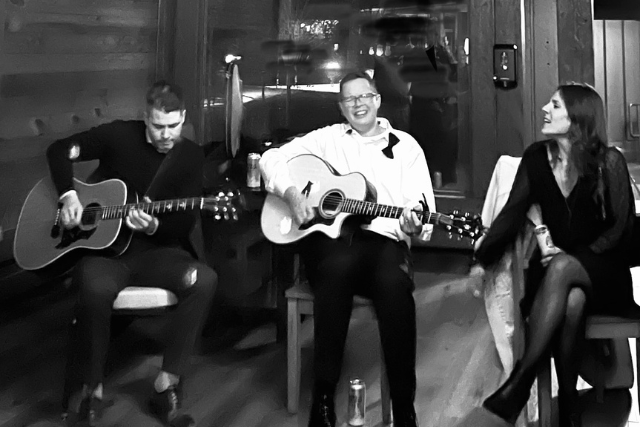 Additional Info
FITZGERALDS SIDEBAR PRESENTS:
NATALIE & THE TUXEDO TRIO
Natalie & The Tuxedo Two: a trio who met one another as wedding guests, formed their impromptu after-party band for the newlyweds & mutual friends. Natalie Landini, Conor Dunne, and Kevin Rahlfs play a mix of originals and undercover songs spanning from American folk, blues, and rock and roll. Natalie Landini is a returning performer, releasing her debut album this Spring. Collectively, these seasoned musicians have performed all over Chicago, including The Abbey, Metro, Beat Kitchen, Double Door, The Hideout and more!
FREE SHOW! Click "Book Now" to reserve a table.
We always leave room for walk-ins so if you can't find a reservation,
don't sweat it, c'mon over!
Grab dinner before the show at BABYGOLD BARBECUE
***PARKING***
There is rather limited street parking in the area, we recommend arriving by rideshare, bicycle, or rickshaw.
Artists