FITZGERALDS Presents:
BIG BAND BRUNCH: Shout Section
Shout Section Big Band
Show:

12:00 pm
Doors:

11:00 am
FITZGERALDS NIGHTCLUB
FREE/ RESERVATIONS AVAILABLE
All Ages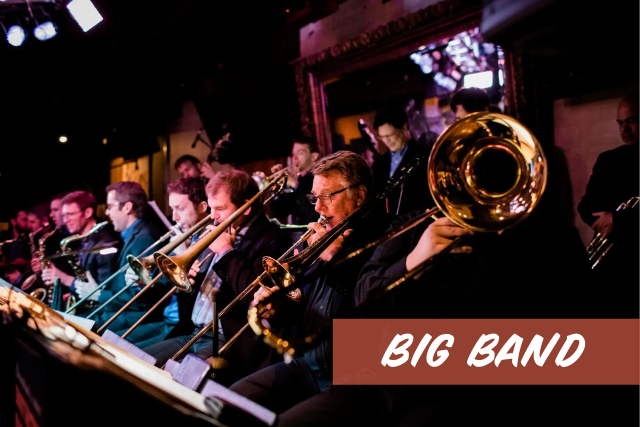 Additional Info
BIG BAND BRUNCH IN THE CLUB:
SHOUT SECTION BIG BAND
Shout Section burst on to the scene in 2007. Since then, we've been entertaining audiences at swing dances, city concerts, school clinics, weddings and corporate events all over the Midwest. We've been featured on WGN TV, WBEZ radio, and on the nationally syndicated television show, "Vampire Diaries." Staffed by some of the best musicians in the Chicago area, you're going to love listening to and dancing to Shout Section Big Band!
FREE SHOW! Click "Book Now" to reserve a table.
We always leave room for walk-ins so if you can't find a reservation,
don't sweat it, c'mon over!
Enjoy BRUNCH from
BABYGOLD BARBECUE
Artists