FITZGERALDS SIDEBAR Presents
MARDI GRAS in the SIDEBAR w/ THE HUNGRY WILLIAMS
HUNGRY WILLIAMS
Show:

8:00 pm
Doors:

6:00 pm
FITZGERALDS SIDEBAR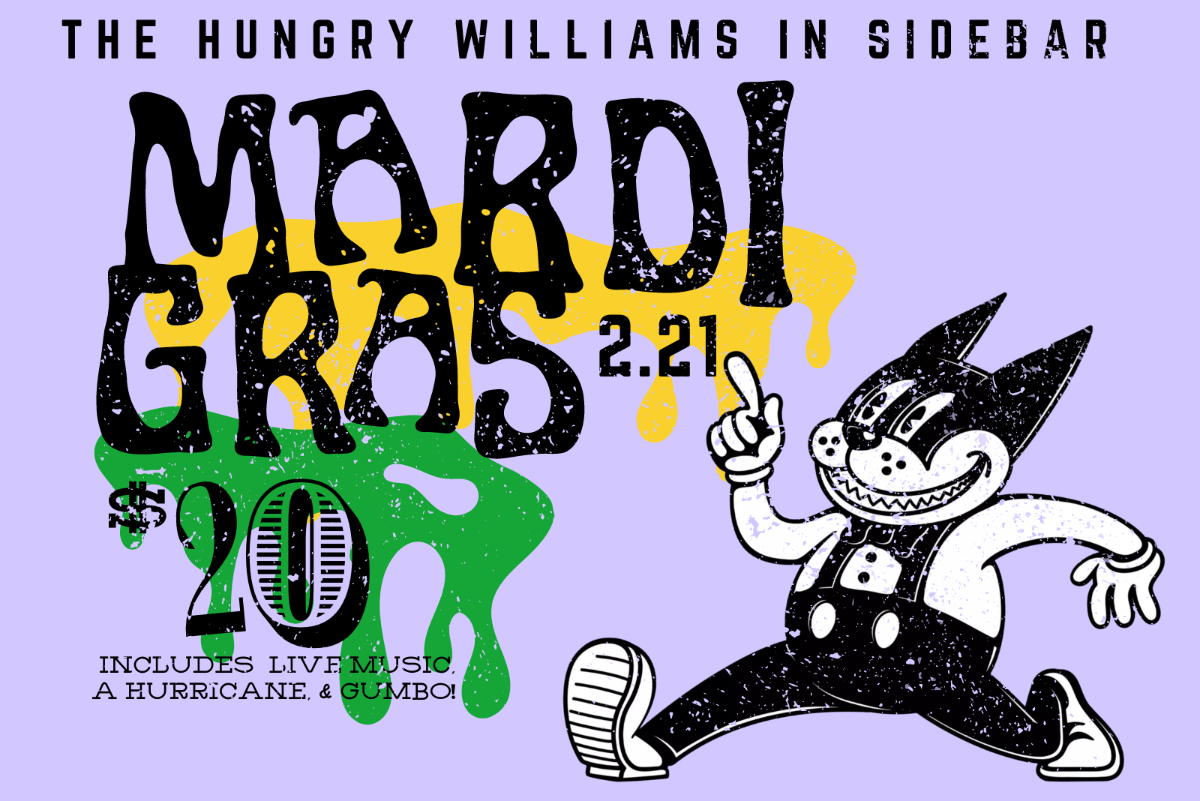 Additional Info
FITZGERALDS SIDEBAR PRESENTS:
A MARDI GRAS PARTY!
featuring:
HUNGRY WILLIAMS Doing a Special Set of MARDI GRAS HITS + Their own NOLA inspired Numbers!
$20 INCLUDES a HURRICANE & GUMBO!

Joined together by a love of early swingin' rock and roll, the Hungry Williams play music that puts a smile on your face and a spring in your step. Legendary Midwest drummer and leader John Carr has assembled a group of like-minded R&B gurus who deliver the goods. Lead singer Kelli Gonzalez belts it out of the park with sass and charm, while the rest of the core group including Mike Sieger on bass, Joe Vent on guitar, and Jack Stewart on keys make it jump all night long. With a sax section adding grease to the skillet, the Hungry Williams rock, swing, jump, and stroll at every show, making sure everyone takes some time to leave their worries behind and have some fun.
Grab dinner before the show at BABYGOLD BARBECUE
***PARKING***
There is rather limited street parking in the area, we recommend arriving by rideshare, bicycle, or rickshaw.

***SEATING***

ALL TICKETS ARE GENERAL ADMISSION AND DO NOT GUARANTEE SEATING. There will be some tables and chair available on a first come first served basis, arrive early to claim a spot!
Artists