FITZGERALDS Presents:
WDCB Bluesday Tuesday w/ Host Tom Marker: MATTHEW SKOLLER & CHICAGO WIND Featuring DEMETRIA TAYLOR
MATTHEW SKOLLER
Show:

7:00 pm
Doors:

6:00 pm
FITZGERALDS NIGHTCLUB
$10 / $15 Day of Show
Ages 21 and Up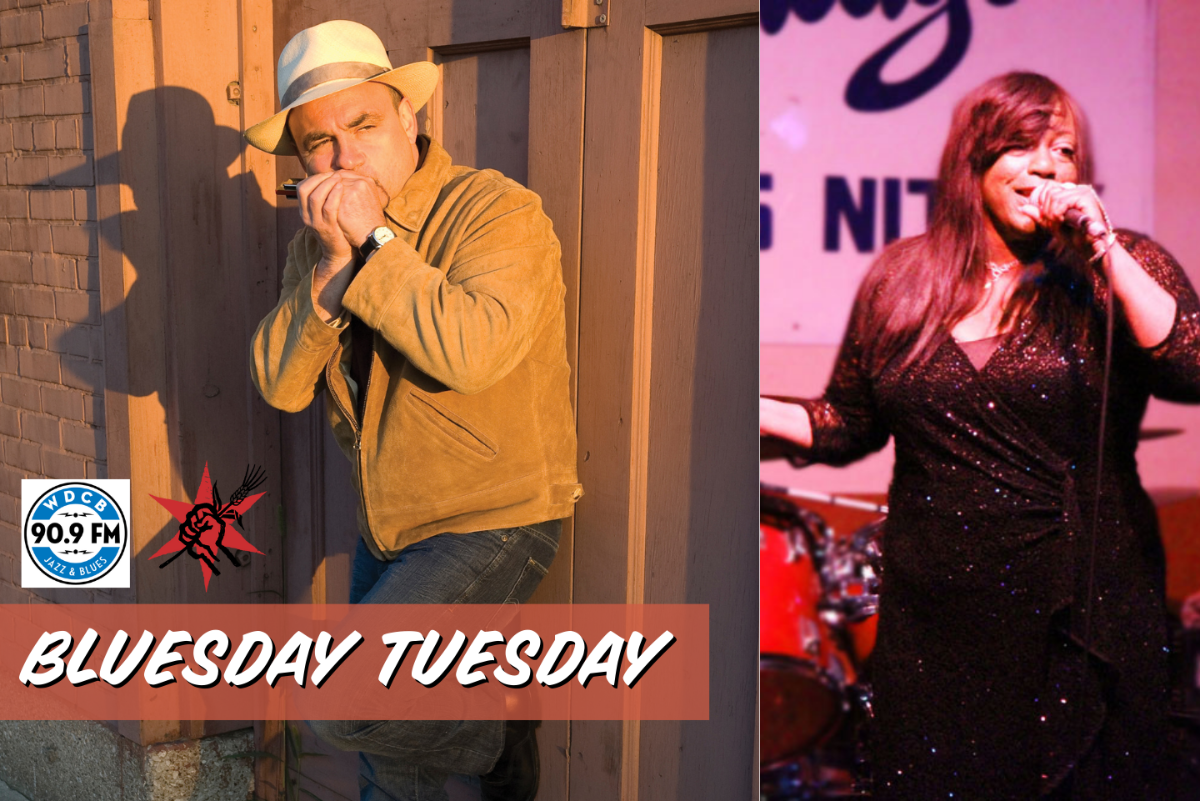 Additional Info
WDCB Bluesday Tuesday w/ Host TOM MARKER presents:

Matthew Skoller & Chicago Wind featuring: Demetria Taylor
$10 in Advance // $15 Day of Show
MATTHEW SKOLLER is one of Chicago's most respected harmonica players and Blues bandleaders. For the past 36 years he has played all of Chicago's heaviest showcase venues and toured much of the world with his super tight ensembles. Deeply rooted in the tradition of the Chicago blues elders with whom he worked and studied, Skoller has developed a unique style that conjures the past while being firmly planted in the present. His songs explore many of the issues and realities of life during this age of technology, information and horrific upheaval. Skoller, known for his fiery and engaging performances, combines passionate harp playing and singing with original song writing and prodigious production skills. He has self-produced 5 of his own critically acclaimed cds. As a producer he has produced 2 award-winning CDs by Lurrie Bell: Let's Talk About Love and The Devil Ain't Got No Music. Skoller penned the title cut of the latter which was nominated for Song of the Year by the Blues Awards in the US. The same album was awarded the Prix Blues by L'Academie du Jazz in Paris, France in 2012. Between 2009 and 2016 Matthew played on four Grammy nominated CDs: Chicago Blues: A Living History and Still I Rise, by Heritage Blues Orchestra, Muddy Waters 100 (Raisin'Music) and Lurrie Bell's Can't Shake This Feeling (Delmark 2016)
Born in Chicago, Demetria grew up surrounded by Blues music listening on records to her biggest influences including Etta James, Bessie Smith, Big Mama Thornton and most importantly, "The Queen of The Blues" Koko Taylor (no relation to the Eddie Taylor family).

Demetria started playing drums at age 14, coached by her older brothers Larry and Tim, both professional blues drummers. She played in family shows across Chicago which also featured brother Eddie Taylor Jr. on guitar. She also sang in the gospel choir at Trinity All Nations Church on Chicago's south side.

"I put God first and everything else will work out", says Demetria, who is married with eight children. "I feel that singing is something I was born to do. Sometimes on the stage my eyes tear up as I feel the music I'm singing. I love to listen to all types of music, but the blues caught my ear. I'll never give up my dream."


Enjoy $5 Revolution Brewery Pints!
Grab dinner before the show at BABYGOLD BARBECUE
Or enjoy full service dining inside the club when doors open.
***PARKING***
There is rather limited street parking in the area, we recommend arriving by rideshare, bicycle, or rickshaw.
Artists