FITZGERALDS Presents
Brass Band Brunch w/ HIGH-HAT SECOND LINE!
HIGH HAT SECOND LINE
Show:

12:00 pm
Doors:

11:00 am
FITZGERALDS NIGHTCLUB
FREE / RESERVATIONS AVAILABLE
All Ages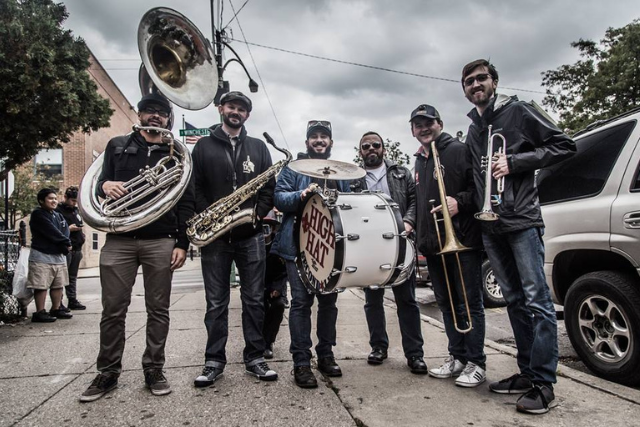 Additional Info
BRASS BAND BRUNCH IN THE CLUB

WITH HIGH HAT SECOND LINE.
FREE SHOW! Click "Book Now" to reserve a table!
We always leave room for walk-ins so if you can't find a reservation, don't sweat it, c'mon over!
The High Hat Second Line was assembled to meet the need for better, and more authentic New Orleans music in Chicago . From 1920's Jazz to the bombastic beats of Rebirth Brass Band, the current members of High-Hat Second Line are veterans of some of the best Midwest brass bands and jazz groups.
Enjoy BRUNCH from BABYGOLD BARBECUE

***PARKING***
There is rather limited street parking in the area, we recommend arriving by rideshare, bicycle, or rickshaw.
Artists