FITZGERALDS SIDEBAR Presents
SATURDAY NIGHT in Sidebar with STACY ANTONEL
Stacy Antonel
Show:

9:00 pm
Doors:

5:00 pm
FITZGERALDS SIDEBAR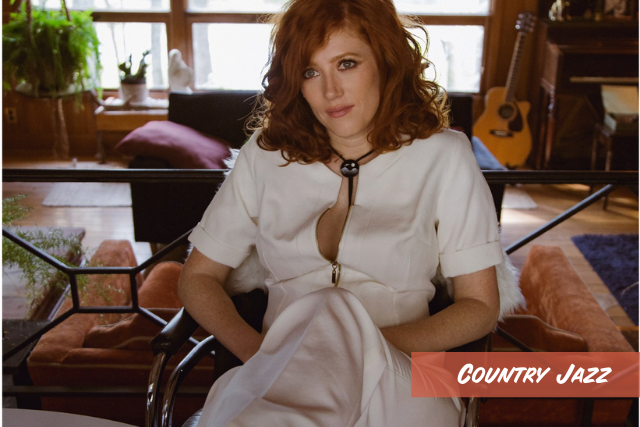 Additional Info
FITZGERALDS SIDEBAR PRESENTS:
STACY ANTONEL seen HERE
FREE SHOW! Click "Book Now" to RSVP for guaranteed entry.
An idiosyncratic artist with a background in classical piano, Stacy Antonel makes jazzy, country-leaning, clever Americana that feels both vintage and hyper-modern at the same time. Rooted in classic country but influenced by jazz, pop, and R&B, her throwback "country jazz" style conjures the 20s-30s musical era when jazz and country weren't such disparate genres. There's a complex, conversational quality to her lyrics, reminiscent of alt-rocker Courtney Barnett, paired with the effortless, emotive vocal power of country icon Patsy Cline. "I like passionate, full-throated singing," says Antonel. "I want the notes to burst out of me." Now based in Nashville, Antonel is poised to release her Americana debut Always the Outsider, featuring compelling, narrative storylines (taking a page from Willie Nelson's songbook), agile vocal melodies, and unexpected thematic twists.
Grab dinner before the show at
BABYGOLD BARBECUE
***PARKING***
There is rather limited street parking in the area, we recommend arriving by rideshare, bicycle, or rickshaw.
Artists