FitzGerald's Presents:
FROGPOND AND KG & THE DRIVE
FROGPOND
KG & THE DRIVE
Show:

8:00 pm
Doors:

7:00 pm
FITZGERALDS NIGHTCLUB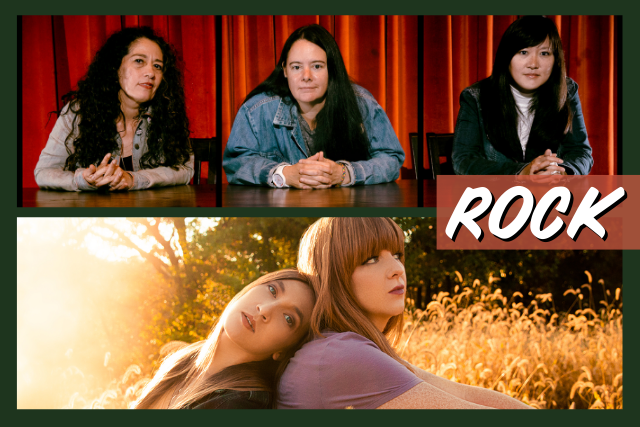 Additional Info
FITZGERALDS NIGHTCLUB PRESENTS:
$15 General Admission
Two of Kansas City's most celebrated bands are teaming up for a regional Midwestern tour this March! Indie soul rock duo Katy Guillen & The Drive will join recently reunited alt-rockers Frogpond for a run through Chicago, Des Moines, Tulsa, Kansas City and other cities TBA.
These co-headlining concerts will showcase new music and fan favorites from both artists. Earlier this year, Katy Guillen & The Drive released their debut LP, "Another One Gained" – a harrowing musical journey galvanized by Guillen's emotive guitar arrangements and drummer Stephanie Williams' melodically exacting rhythms. Uncut Magazine says "Guillen & The Drive hit the sweet spot with a mix of spiky garage rock and soulful country torch songs."
"TimeThief" is the latest album from Frogpond, and their first new music in more than 20 years. Brimming with momentous pop anthems, striking dynamics and riff-heavy stomps, the band draws on the visceral sound that made them a '90s alt-rock fan favorite and a major label artist who toured with the likes of R.E.M., Everclear and Goo Goo Dolls.
Both powerhouse all-woman bands evoke a spirit of vitality and camaraderie that flows into their live shows. Each night will feature sets from both bands, along with rare collaborations of original and cover songs.
Grab dinner before the show at BABYGOLD BARBECUE
Or enjoy full service dining inside the club when doors open.
***PARKING***
There is rather limited street parking in the area, we recommend arriving by rideshare, bicycle, or rickshaw.
Artists