FITZGERALDS Presents
Country Brunch in The Club w/ THE COUNTRY DOCTORS
The Country Doctos
Show:

11:30 am
Doors:

11:00 pm
FITZGERALDS NIGHTCLUB
FREE! RESERVATIONS AVAILABLE
All Ages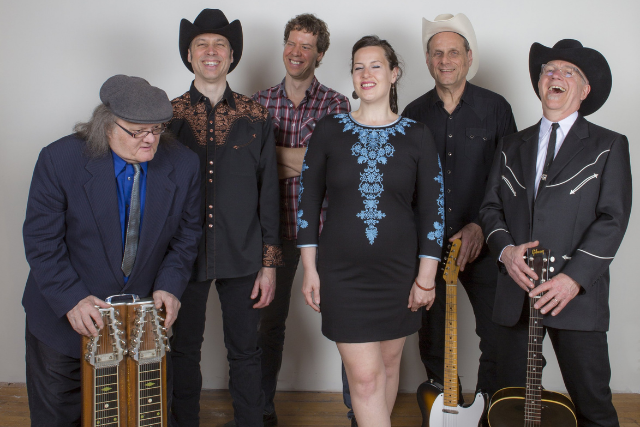 Additional Info
COUNTRY BRUNCH IN FITZGERALDS NIGHTCLUB
featuring: Country Doctors seen HERE
The Country Doctors founded their practice in 2001. They refer to themselves as an "alt-classic-neo-traditionalist-honkabilly band." Their roots are in the heartfelt repertoire of country musicians who played and sang with a purity of emotion often lacking in the genre today, while at the same time embracing contemporary artists who share a similar approach to country music. They have great vocalists in the band and do lots of arranged harmonies. They also perform original songs written in the style of the folks who influenced their music, such as Hank Sr., Merle Haggard, George and Tammy, Loretta Lynn and so many more. Their musicians are top notch, with a great rhythm section and soloists. Most of all they like to have fun with their music and their audience.
They're easy to find as they play many venues and festivals in and around the Chicago area. We've played virtually every club in Chicagoland that has live country music including, Fitzgerald's, the Hideout, Joe's on Weed, lots of street fests and others too numerous to mention. They've played Taste of Chicago (opening Country Music Day w/ Loretta Lynn as headliner) and have been twice nominated for a Chicago Music Award as Best Country-Western Entertainer. They have two CDs on the independent Medical Records label.
FREE SHOW! Click "Book Now" to reserve a table.
We always leave room for walk-ins so if you can't find a reservation, don't sweat it, c'mon over!
Enjoy BRUNCH from BABYGOLD BARBECUE
Artists