FitzGerald's Presents:
Friday Night in the Club w/ Michael McDermott
Michael McDermott
Show:

8:30 pm
Doors:

7:00 pm
FITZGERALDS NIGHTCLUB
$25 - $180
Ages 21 and Up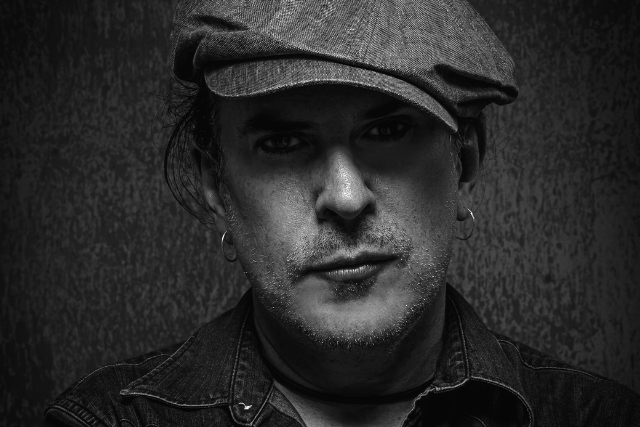 Additional Info
FITZGERALDS NIGHTCLUB PRESENTS:
Michael McDermott seen HERE
$25 General Admission / Reserved Tables Available
Music makes a deep connection when it strikes that delicate nerve separating the personal from the universal. If the listener can use the songs as mirrors, then the musician has succeeded in communicating their art. Chicago-based singer-songwriter Michael McDermott has spent decades riding that artistic balance, and he does it again with fresh potency on St. Paul's Boulevard, which arrives May 20 on Pauper Sky Records. St. Paul's Boulevard is a concept album, of sorts. It gathers its creative momentum by introducing characters lost and found, rich and poor, young and old, and many struggling to survive on a fictional street that could exist anywhere.

Recorded from August 2021 to February 2022 at Transient Sound and Pauper Sky Studios in Chicago, St. Paul's Boulevard is the sonic vision of McDermott and co-producer Steven Gillis. Gillis is also on drums, playing with fellow musicians Matt Thompson on acoustic and electric bass; Grant Tye on guitars; Heather Lynne Horton on violin and vocals; and Vijay Tellis-Nayak on piano and organ. Additional musicians on St. Paul's Boulevard include Will Kimbrough on guitars, banjo, and mandolin; John Deaderick on piano, organ, and keyboards; Danny Mitchell on piano and keyboards; and David Grissom on guitars. McDermott, who also played guitars and piano on his batch of personal songs, is at his most passionate on choice cuts: "Our Little Secret" is a driving folk-rocker that plays like the soundtrack for restless days and lustfilled nights. "Sick of This Town," with its chugging folk-country bottom beat, is a cathartic ode to busting out of the neighborhood that cages us in. "Marlowe" pays tribute to Raymond Chandler's Phillip Marlowe character in an anthemic heartland rocker. And "New Year's Day" is one of those brooding tunes that seeps under the skin and rattles the senses.
"Everyone has their own St. Paul's Boulevard, the place where we left pieces of our hearts, our innocence, where we suffered heartbreak, came to learn about shame, where we struggled to find our place in this world," says McDermott. "It's a place where we struggled to nurture love and light in a darkened world. It's where some of us were permanently arrested in our development and our social and emotional intelligence.
Grab dinner before the show at BABYGOLD BARBECUE
Or enjoy full service dining inside the club when doors open.
***PARKING***
There is rather limited street parking in the area, we recommend arriving by rideshare, bicycle, or rickshaw.
Artists