FitzGerald's Presents:
Gerald McClendon
Gerald McClendon
Show:

8:30 pm
Doors:

7:00 pm
FITZGERALDS NIGHTCLUB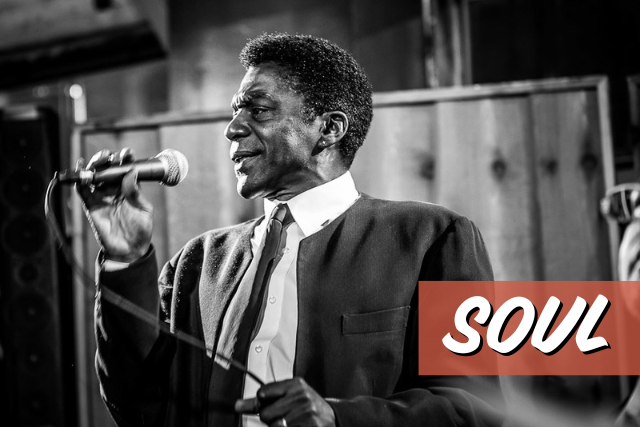 Additional Info
FITZGERALDS NIGHTCLUB PRESENTS:
$15.00 General Admission
Gerald, known in Chicago as the "Soulkeeper." One of the most reminiscent and versatile soul, R&B, singer/songwriter/performer in the recording industry. Gerald McClendon has graced the stage to sellout crowds to practically all the major entertainment venues throughout the Midwest area. In addition, his unique performance has allowed him to captivate audiences internationally in locations such as Asia and Sidney, Australia.
If you love R&B Soul music, you'll truly fall in love with Gerald McClendon and his extraordinary style of performing R&B standards such as classic soul music and sounds of Motown, Stax and Atlantic records. He draws from the everlasting era of artist such as Ottis Redding, The Temptations, Smokey Robinson, Marvin Gaye, The Chi-Lites, Stevie Wonder and even songs of the Frank Sinatra jazz era. Gerald McClendon's love for music screams out loud with his passion and love of entertaining his audiences.
His artistry and songwriter style allows him the rare ability to take a song that has been ingrained in the public consciousness, reshape it, and make it his own without losing the emotional essence. Gerald recorded and released his debut CD titled, CHOOSE LOVE, where his voice and lyrics embrace his passion, holding onto the tradition of keeping what he describes as "soul music," with a fresh, evocative, sensual and truly original voice.
Grab dinner before the show at BABYGOLD BARBECUE
Or enjoy full service dining inside the club when doors open.
***PARKING***
There is rather limited street parking in the area, we recommend arriving by rideshare, bicycle, or rickshaw.
Artists