FITZGERALDS Presents
SLINK MOSS EXPLOSION w/ special guest: The JOEL PATERSON TRIO
Slink Moss
Show:

8:30 pm
Doors:

7:00 pm
FITZGERALDS NIGHTCLUB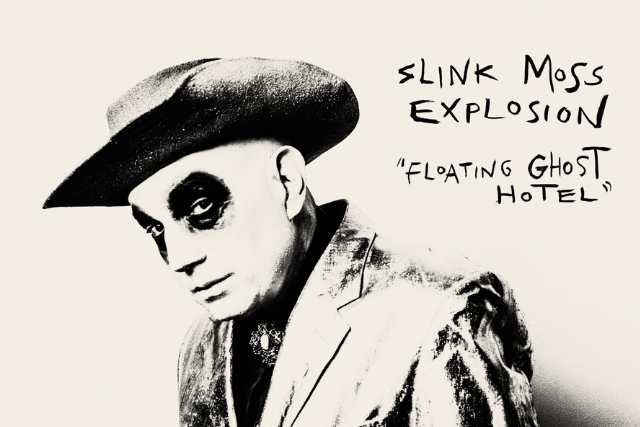 Additional Info
FITZGERALDS NIGHTCLUB PRESENTS:
SLINK MOSS EXPLOSION
JOEL PATERSON TRIO
$20 General Admission
In CMJ, JD McPherson once wrote about Slink Moss Explosion: "Sounds like the Violent Femmes backed by the Nashville A Team. Excellent, lush sounds and lyrics about magic African stones... Highly unusual..."
The mysterious Slink Moss Explosion played their first show at Cabaret Metro Chicago whipping up a rockabilly version of the Original Farmer's "Magic Dance". Mr Moss and Mr Bones (Aka Jimmy Sutton), founders of the Slink Moss Explosion, met on Chicago's south side as kids playing for the Hyde Park Soccer Club. As Ramones fans, both of them were taken by the emerging underground rockabilly scene, and in 1982 formed the Rockin' Blue Notes who were playing Chicago clubs as 16 year olds. Fast forward, many moons later, they joined up with guitar ace Mr X (aka Joel Paterson) after their debut show at Metro Chicago, they recorded high-energy rockabilly and rock'n'roll with Jay O'Rourke. "Honey Bee Bop" from those sessions was featured in the movie "The Waitress" with Andy Griffith's character dancing to the track at the wedding scene! Slink Moss Explosion recorded more originals with Jay O'Rourke like "The Doors of Mr Bones" and "Space Cowboy Number One" which featured Von Tork (aka Scott Ligon - NRBQ) on electric sitar. Mr Bones, Mr X and Mr Moss also acted in the film "Lowlife" by Simon Lund and contributed to the soundtrack with the instrumental "Ballad X". Slink Moss Explosion recorded further with Mr A (Alex Hall) at the Hi-Style Studio, in Chicago, upbeat tunes such as "Beware Beware" and "Let's Explode" that meld various influences from the 50s and New Wave. The members of Slink Moss Explosion have individually achieved fame and notoriety. (JES says: I'm think there is a better way to frame this. Not sure, though) Together, they are a quirky blast of sonic fireworks.
The compilation "The Floating Ghost Hotel" LP is a collection of the best of the best of the Slink Moss Explosion. It is finally available, coming out of the shadows and into the light, thanks to HiStyle Records. Let's Explode...into The Now!
Grab dinner before the show at BABYGOLD BARBECUE
Or enjoy full service dining inside the club when doors open.
***PARKING***
There is rather limited street parking in the area, we recommend arriving by rideshare, bicycle, or rickshaw.
Artists