FitzGerald's Presents:
BACKYARD TIRE FIRE W/ Arbor Creek
Backyard Tire Fire
Show:

8:30 pm
Doors:

7:30 pm
FITZGERALDS NIGHTCLUB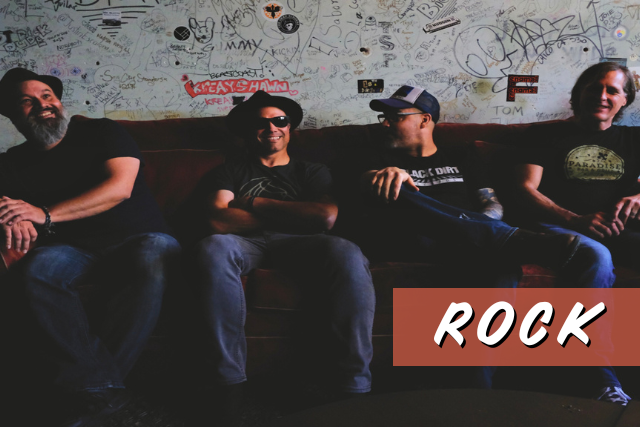 Additional Info
FITZGERALDS NIGHTCLUB PRESENTS:
BACKYARD TIRE FIRE seen HERE w/ Arbor Creek
$20 GENERAL ADMISSION
The rebirth of Backyard Tire Fire springs forth with an undeniable burst of musical
energy. Fans will cheer the band's return the way families celebrate a long-awaited
reunion. The Midwestern guitar rock unit is back with "Black Dirt Blue Sky," their first
collection of new recordings in 10 years.

The music radiates a spirit of renewal, like a John Deere tractor turning over a patch of rich soil. And the musicians pack more passion into the material than a team of horses in their prime, eager to work. The recordings show how much bandmates Edward David Anderson, Matt Anderson, Scott Tipping and John Ganser are happy to play new songs together after a decade-long hiatus.

"These tunes and this lineup are by far the best this band has ever sounded," lead
vocalist and songwriter Edward David Anderson said.
Grab dinner before the show at BABYGOLD BARBECUE
Or enjoy full service dining inside the club when doors open.
***PARKING***
There is rather limited street parking in the area, we recommend arriving by rideshare, bicycle, or rickshaw.
Artists