FITZGERALDS Presents
STEVE DAWSON & THE LUCID DREAMS with special guest COURSE
Steve Dawson & The Lucid Dreams
Course
Show:

8:00 pm
Doors:

7:00 pm
FITZGERALDS NIGHTCLUB
$15.00 - $120.00
Ages 21 and Up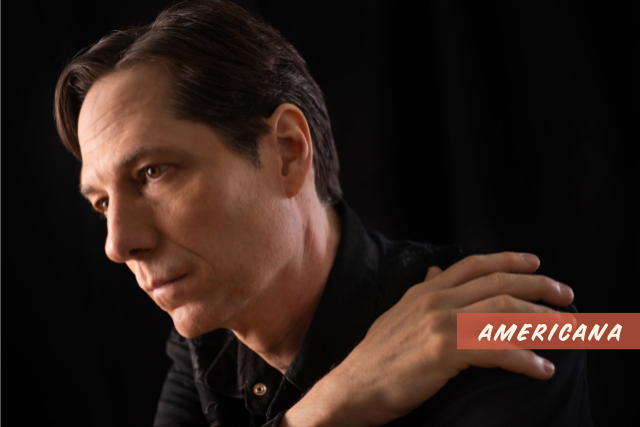 Additional Info
FITZGERALDS NIGHTCLUB PRESENTS:
STEVE DAWSON & THE LUCID DREAMS seen HERE
$15 GA & $20/seat for reserved tables
Chicago Folk / Americana singer / songwriter, Steve Dawson, has been called "one of the most underrated songwriters in American music," who writes, "graceful, poetic songs akin to a volume of great short stories in their precise, exacting wordplay and soulful heartache." Dawson has released six albums with his long-time band, Dolly Varden, and five solo albums, including 2020's critically-acclaimed "Last Flight Out" with his folk / jazz ensemble, Funeral Bonsai Wedding, and his latest, "At The Bottom Of A Canyon In The Branches Of A Tree," on Pravda Records.
Originally from San Diego, California, he spent his teen years in Hailey, Idaho, where he learned guitar and started writing songs. After a few years at the Berklee School of Music in Boston, Dawson moved to Chicago and formed the band, Stump The Host, with his future wife, artist and singer, Diane Christiansen. Dawson also teaches songwriting at the legendary Old Town School of Folk Music and co-wrote a book on songwriting and the creative process with Mark Caro called, "Take It To The Bridge: Unlocking The Great Songs Inside You."

-----------------------------------------------------------------------------------

A new and dreamy synth-pop band featuring a lineup of veteran Chicago musicians, Course formed at the end of 2019, just months before the COVID-19 pandemic closed venues and barred gatherings across the country. After headlining a single show at Chicago's beloved venue Constellation, lead singer Jess Robbins, drummer Chris Dye, and synth/keys player Dan Ingenthron, along with new additions guitarist Mikey Russell and bassist Brian Weekly, were forced to find creative ways to continue making music.  Though technically categorized as synth-pop, Course's style often veers into more inventive territory. The band takes inspiration from a wide range of acts, from Canadian indie-pop band Alvvays to iconic, genre-bending groups like Radiohead, blending aspects of dream-pop, 90s new-wave, alternative, electronic, and indie rock. Drawing on Robbins' dream-folk roots (from her earliest acoustic singer-songwriter releases to her 2018 dream folk release Lightfield), Course incorporates polished, modern production and lush electronic instrumentation to create songs with a characteristic ethereal-industrial sheen—  something totally new for Robbins. With a more collaborative creative process (the full band contributes to songwriting), the resulting sound hits the mark somewhere between Julee Cruise and Depeche Mode, or Butterfly Boucher and The Cocteau Twins.


-------------------------------------------------------------------------------------------------
Grab dinner before the show at BABYGOLD BARBECUE
Or enjoy full service dining inside the club when doors open.
***PARKING***
There is rather limited street parking in the area, we recommend arriving by rideshare, bicycle, or rickshaw.
Artists
Steve Dawson & The Lucid Dreams