FitzGerald's Presents:
COREY DENNISON BAND
Corey Dennison Band
Show:

9:00 pm
Doors:

8:00 pm
FITZGERALDS NIGHTCLUB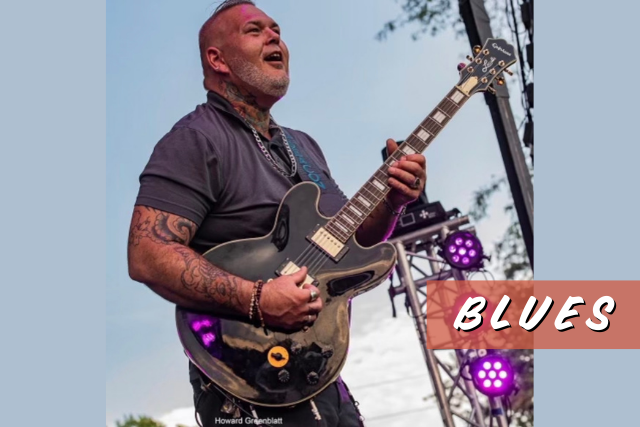 Additional Info
FITZGERALDS NIGHTCLUB PRESENTS:
COREY DENNISON BAND seen HERE
$15.00 GENERAL ADMISSION
Formed in 2013, The Corey Dennison Band has become a favorite attraction at Chicago blues venues, including twice-weekly appearances at Kingston Mines. Led by Corey Dennison's soulful voice and muscular guitar, the band released its self-titled studio debut for the legendary Delmark Records in 2016 after honing 13 original songs night after night on the bandstand. Corey's decade-long stint with Carl Weathersby and Gerry Hundt's tenure with Nick Moss are evident on the disc but blend effortlessly into a dynamic new Chicago sound, anchored by fellow Moss alum Nik Skilnik and drummer Joel Baer. Critics and radio polls responded favorably as the album garnered glowing reviews and constant worldwide airplay, netting chart positions on the Roots Music and Living Blues Radio Reports. Nominations followed suit, with a nod for Best Emerging Artist from the Blues Music Awards, a pair from Blues Blast Magazine, and Grammy balloting. The strength of the band's repertoire is matched only by the charisma of the stage show; it's not uncommon to see Corey belting out the blues, unamplified, in the heart of the audience while the band steps in time to the groove. It's not novelty for these musicians and entertainers, however, it's exactly where they want to be.
Grab dinner before the show at BABYGOLD BARBECUE
Or enjoy full service dining inside the club when doors open.
***PARKING***
There is rather limited street parking in the area, we recommend arriving by rideshare, bicycle, or rickshaw.
Artists