FITZGERALDS Presents
Patio Family Fun w/ LITTLE PARADE !!
Little Parade
Show:

10:15 am
Doors:

10:00 am
FITZGERALDS PATIO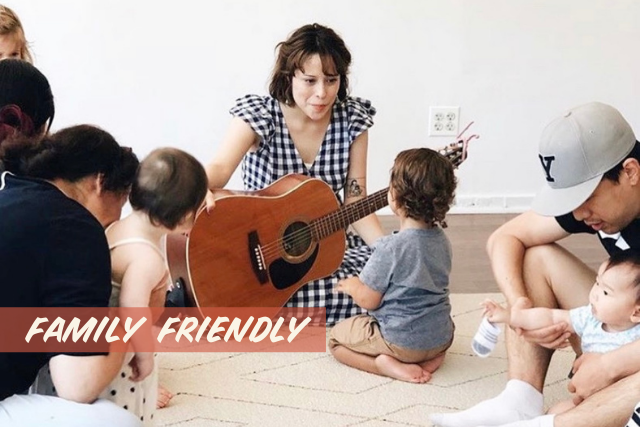 Additional Info
LIVE ON FITZGERALDS PATIO
Enjoy brunch from BABYGOLD BARBECUE
Little Parade is an Early Childhood Music Class that offers a creative learning experience to assist in childhood development. We celebrate each child for their growth and their creativity within themselves.
Our desire is for your child is to experience music as a "whole body" experience; hearing, seeing, moving and imagining. We allow children to create music in their own way and make effort to accelerate those skills through our songs.
Little Parade is a gathering place, where ever you are in the world.
Little Parade is safe place to grow through music making.
Little Parade is momentous.
***PARKING***
There is rather limited street parking in the area, we recommend arriving by rideshare, bicycle, or rickshaw.
Artists