FITZGERALDS Presents
NOLA Brass Pioneers: THE DIRTY DOZEN BRASS BAND!
The Dirty Dozen Brass Band
Bumpus
Show:

8:30 pm
Doors:

7:30 pm
FITZGERALDS NIGHTCLUB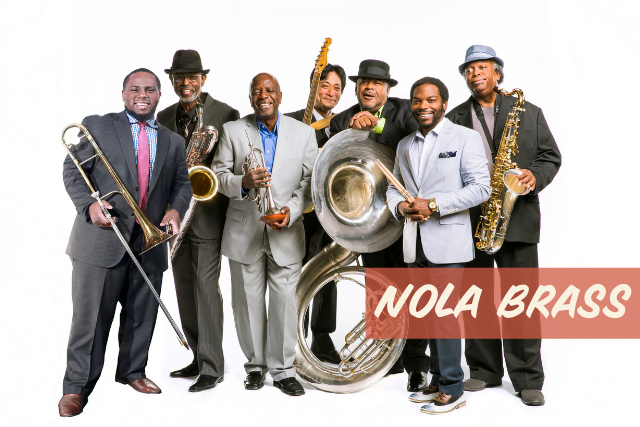 Additional Info
FITZGERALDS NIGHTCLUB PRESENTS:
The Diry Dozen Brass Band seen HERE
AND Opening up the Show are local funk and soul mainstay: BUMPUS

$30.00 General Admission
The Dirty Dozen Brass Band is arguably the most influential ensemble to emerge in New Orleans over the last 25 years. Its sway on the brass band scene has been staggering, spawning bands like the ReBirth, New Birth, Hot 8, Li'l Rascals, Soul Rebels and just about ever other young brass ensemble presently performing. - Offbeat Magazine
Formed in 1977, The Dirty Dozen Brass Band are the pioneers of the modern New Orleans brass band movement, recognized worldwide as an unstoppable musical machine whose name is synonymous with genre bending romps and high octane performances. They have been featured guests both in the studio and on stage with artists including Elvis Costello, Dr. John, Widespread Panic, Modest Mouse, Dave Matthews Band, The Black Crowes and many others. In 2021 and 2022, The DDBB will be touring as special guests on The Doobie Brothers 50th Anniversary Tour featuring Michael McDonald.
Roger Lewis - Baritone Sax/Vocals
Kevin Harris - Tenor Sax/Vocals
Gregory Davis - Trumpet/Vocals
Kirk Joseph - Sousaphone
TJ Norris - Trombone
Julian Addison - Drums/Vocals
Takeshi Shimmura - Guitar
Grab dinner before the show at BABYGOLD BARBECUE
Or enjoy full service dining on the patio before the show or inside the club when doors open.
Artists
The Dirty Dozen Brass Band