Pachanka Music & FITZGERALDS Present:
SON ROMPE PERA & BANG DATA
son rompe pera
Bang Data
Show:

8:30 pm
Doors:

7:30 pm
FITZGERALDS NIGHTCLUB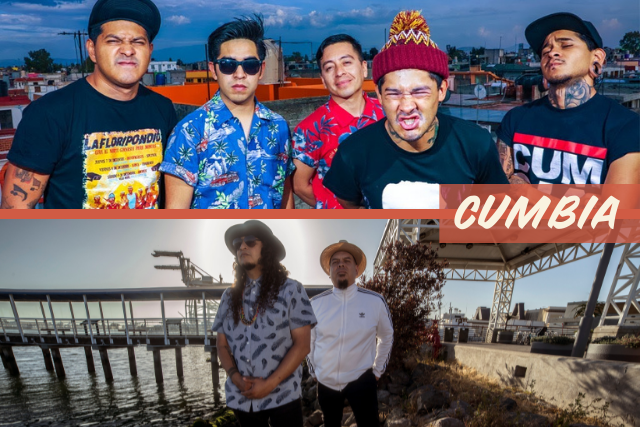 Additional Info
PACHANKA MUSIC & FITZGERALDS NIGHTCLUB PRESENT:
$15.00 General Admission
Son Rompe Pera is a Mexican fusion band based in Naucalpan. Primarily based on cumbia they integrate to their concept the use of Mexican marimba music traditional in the folkloric of their country and such other genres as danzón, rock, punk, ska and others
Bang Data
is like California itself - built on Latin American traditions, but deeply hybrid in expression. This beloved SF Bay Area based band - led by singer/emcee Deuce Eclipse who's well known by hip-hop fans as an accompanying voice to the legendary Zion I, and producer/instrumentalist Caipo who has become a sought out name producing & mixing in the San Francisco music scene and abroad - they play cumbia, hip-hop and rock into a new language of sound for the people. The ensemble released their third album LOCO just before the pandemic, but are most known for their song placement of the self-titled track "Bang Data" from their album La Sopa" on AMC's hit TV Drama 'Breaking Bad' Season 4, Episode titled 'Salud'. Also since the 2016 release of the Quiero Creedence - a Latin tribute album to legendary rock band Creedence Clearwater Revival - Bang Data has received a growing wave of attention, including from the legends CCR themselves!
Grab dinner before the show at BABYGOLD BARBECUE
Or enjoy full service dining inside the club when doors open.
Artists