FitzGerald's Presents:
Luke Winslow-King
Show:

7:00 pm
Doors:

12:00 pm
FitzGerald's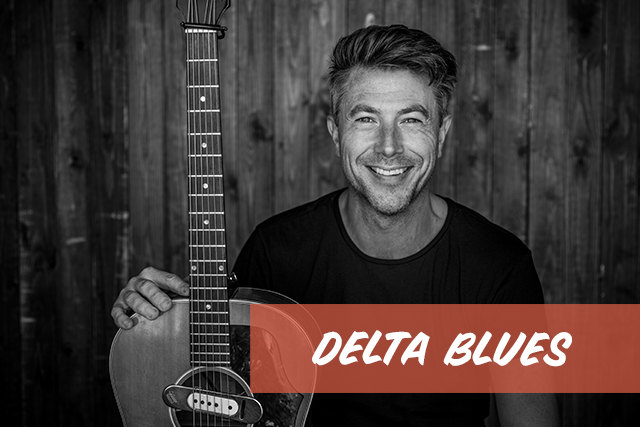 Additional Info
Luke Winslow-King has collaborated with New Orleans legends and wunderkinds alike, including the late Dr. John, John Boutté, Roberto Luti, Little Freddy King, Washboard Chaz, Hurray for the Riff Raff, and George Porter Jr. In addition to holding down residencies at numerous notable venues on Frenchman Street and releasing six studio records over the course of nine years, he has toured extensively in North America and Europe, appearing on notable stages such as Austin City Limits, New Orleans Jazz Fest, Azkena Rock Festival (Spain), Paradiso (Netherlands), Maverick Festival (UK), and countless more. According to the Austin Chronicle, "[Luke] doesn't shy away from biting into his heartbreak with gusto…he demonstrate[s] a wide range of songwriting worthy of comparison to Jason Isbell and John Fullbright."
Luke Winslow-King's latest album, Blue Mesa, is an example of craftsmanship at the highest level, radiating a warmth and timeless elegance. Adept at mixing country, blues, R&B, rock 'n' roll, and folk influences intuitively and masterfully, Luke shapes a mood from many sources and shepards it to a unifying place of acceptance and hope. Look out for Luke's new album out on Ghost River Records to be released Spring 2022
PATIO OPENS AT 12PM
MAKE A RESERVATION (CLICK HERE)

FITZGERALDS Patio is free & open to the Public. Please make a reservation to guarantee entry. For those of you who like to walk in on whim, never fear: reserved seating is limited so there's always room for our more spontaneous friends as well.
Please bring a face covering; according to state guidelines you may remove your face covering while eating & drinking at your table, however we are asking that folks use it while speaking with our staff or moving through the property. Follow our Facebook page for more information.