FitzGerald's Presents
Jarod Bufe Quartet
Show:

7:00 pm
Doors:

5:00 pm
FitzGerald's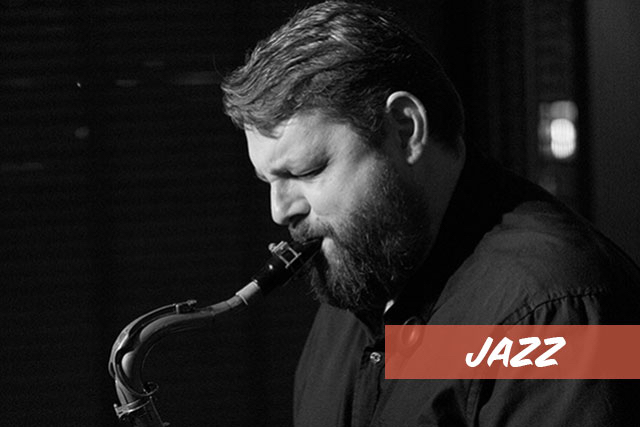 Additional Info
Saxophonist Jarod Bufe has been active in the realms of woodwind repair and music performance since moving to Chicago in 1996. Soon after arriving, he established himself as one of the first-call saxophone repairmen in the area, while performing primarily as a section player in local big bands. In the early 2010s, his affiliation with the musician-curated Ratchet Series at the Skylark in Pilsen reinvigorated his longtime interest in original composition and improvisation in small group contexts.
Today, Jarod maintains an active repair practice—counting many of Chicago's finest professional musicians and music educators among his loyal clientele—while regularly performing his original music with his quartet and trio at such area venues as FitzGerald's, the Whistler, and Elastic Arts. His principal collaborators to date include guitarist Tim Stine, bassist Matt Ulery, and drummer Jon Deitemyer, as well as bassists Anton Hatwich and Christian Dillingham, and drummers Quin Kirchner and Frank Rosaly. New Spaces, the debut album by the Jarod Bufe Quartet, was released by Origin Records in 2018.
PATIO OPENS AT 5PM
MAKE A RESERVATION (CLICK HERE)

FITZGERALDS Patio is free & open to the Public. Please make a reservation to guarantee entry. For those of you who like to walk in on whim, never fear: reserved seating is limited so there's always room for our more spontaneous friends as well. Please bring a face covering; according to state guidelines you may remove your face covering while eating & drinking at your table, however we are asking that folks use it while speaking with our staff or moving through the property. Follow our Facebook page for more information.