FitzGerald's Presents
Stay-At-Home Concert Series: Lil' Ed
FitzGerald's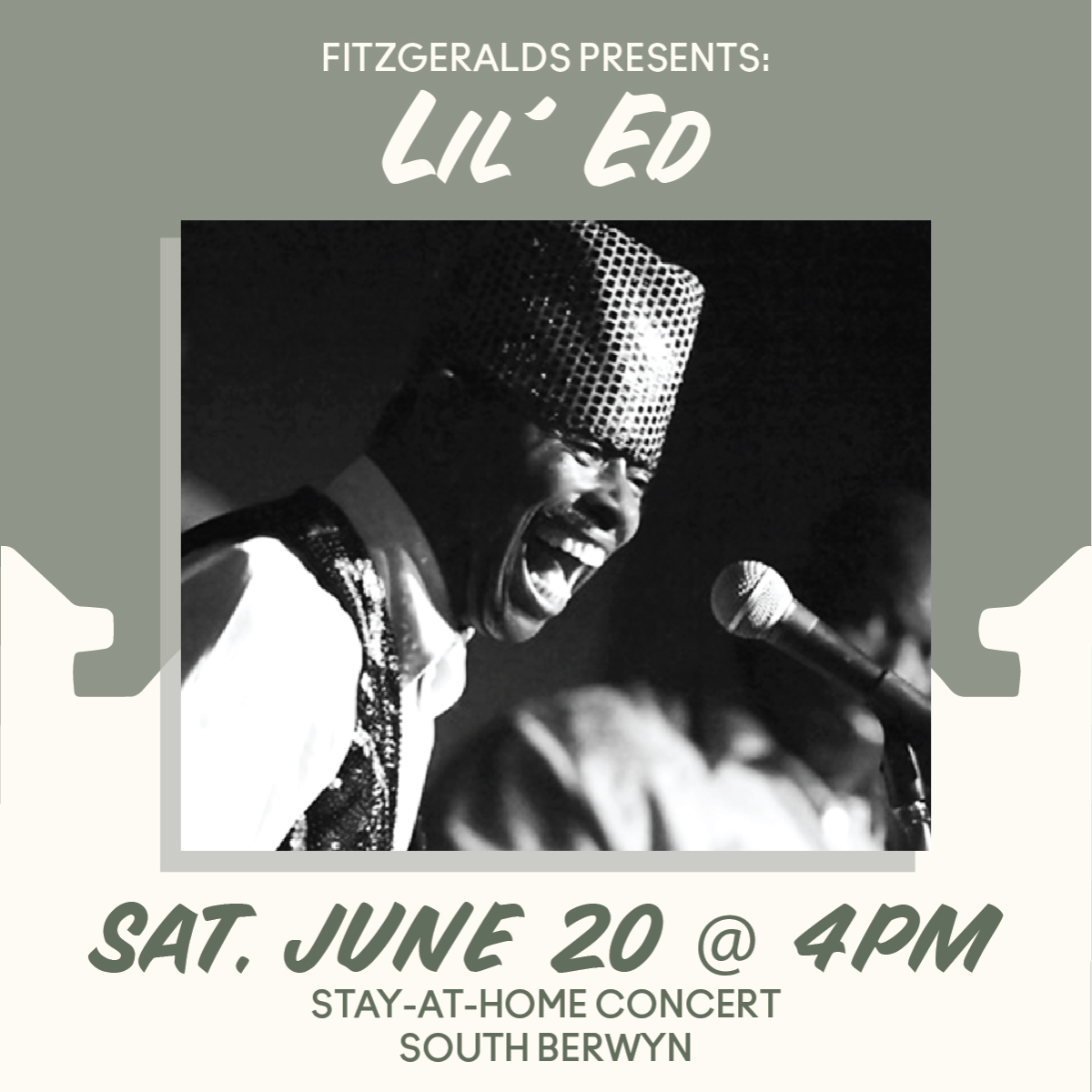 Additional Info
If you live in South Berwyn, IL (S of Cermak, E of Harlem, N of Pershing Rd, W of Lombard, 60402), sign up
here
to request The FitzGeralds Stay At Home Concert pay you a visit this Saturday (6/20/20) between 4pm and 6pm. We are likely to visit the blocks that we receive the most requests from. Encourage your neighbors to fill out the form. Please remember to stay on your own property and maintain a safe distance. If you do leave your property we ask that you wear a face mask.
Whether we visit your block or you enjoy the livestream: support the club, the artist and our staff via
Venmo
: @FITZGERALDSNIGHTCLUB (last four digits: 0646) or
PayPa
l: PAYPAL@FITZGERALDSNIGHTCLUB.COM
This is certainly the first concert any of us have promoted where we're asking people NOT to come!